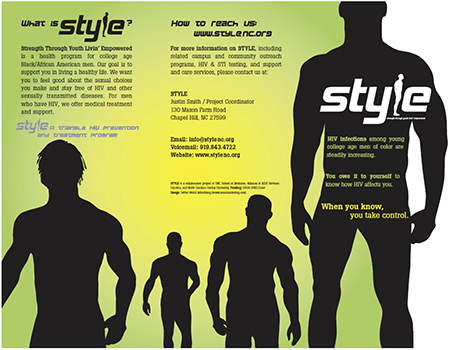 The social marketing component of STYLE seeks to let your community know why they should be concerned about HIV prevention, testing, and care and what your program can offer them. Communicating your messages in a way that combats stigma will help you confront one of the major barriers to successful self-care.
The marketing approach that you select should consider your audience, budget, and capacity. Youth-focused campaigns cannot ignore social media and texting.
The CDC has several active HIV social marketing campaigns going at any time, developed to reach different audiences. Experts developed their messages, and materials are free of charge. You can use them directly or adapt their approaches for your specific campaign.
When you have defined who you are trying to serve, find the right visual approach to get their attention. Standard stock photography often doesn't have images that reflect underserved communities, so you may need to create your own, as APEB did for M+.
M+ and APEB Social Marketing
APEB created a new logo and design for M+ marketing materials. They conducted a photo shoot with a professional photographer and recruited diverse members of the African American MSM community to participate. These images are used in their outreach materials. The overall feel is positive, welcoming, and friendly.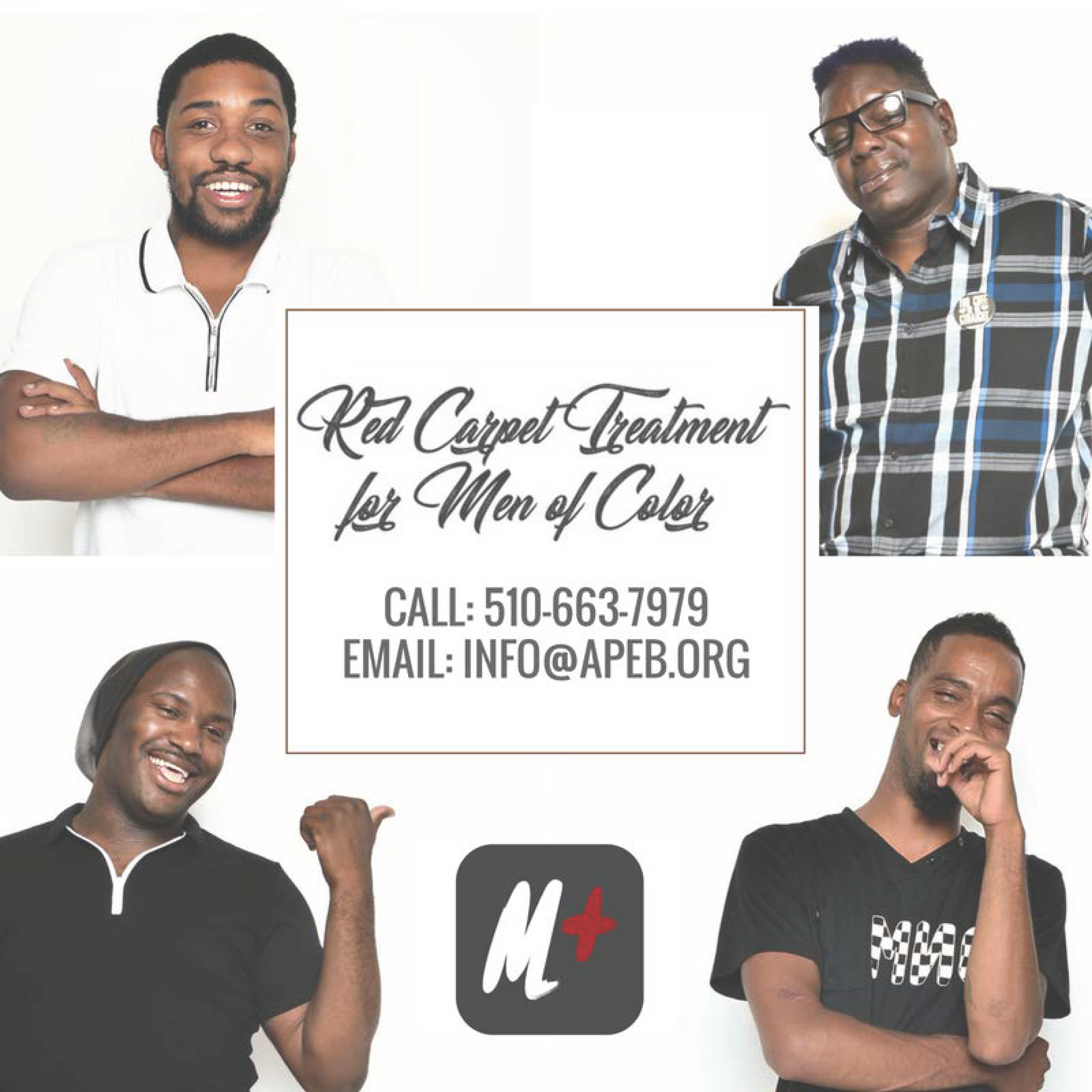 M+ is described as "Red Carpet" service for participants. Participants may take advantage of special perks such as:
Downtown M+ Lounge: A private place of rest, support, and networking (snacks , drinks , and comfortable seating)
Secret M+ Facebook Group: For developing partnerships, mentorships, long-lasting friendships; sharing advice and dstories; current health info
M+ Navigation Assistance: A dedicated specialist to provide tools and support for linkage to care, and medication adherence
M+ Text Support: Two-way text message service for navigation assistance, appointment reminders, and general questions
The program is promoted using pocket cards in the clinic and in the staff's outreach activities such as the mobile van and event-based outreach. These images are also used in the program's social media.
DOwnload Pocket card version 1
Download Pocket card version 2
Social Media
APEB communicates with the community using these social media platforms: