Health disparities and HIV
Every community has health disparities. Some people have better access to health care and do better with treatment.
Poor people tend to have worse health
Old people are at higher risk for cancer and heart disease.
Young people have more accidents, and young adults have higher rates of sexually transmitted diseases.
In the United States as a whole, gay and bisexual men are at a much higher risk to become infected with HIV. Among gay and bisexual men, youth, Blacks, and Latinos have the highest rates of HIV infection. Transgender women, especially transgender women of color, also have very high rates of infection in the United States.
Percentage Change in Rates of New HIV Diagnoses from 2008-2014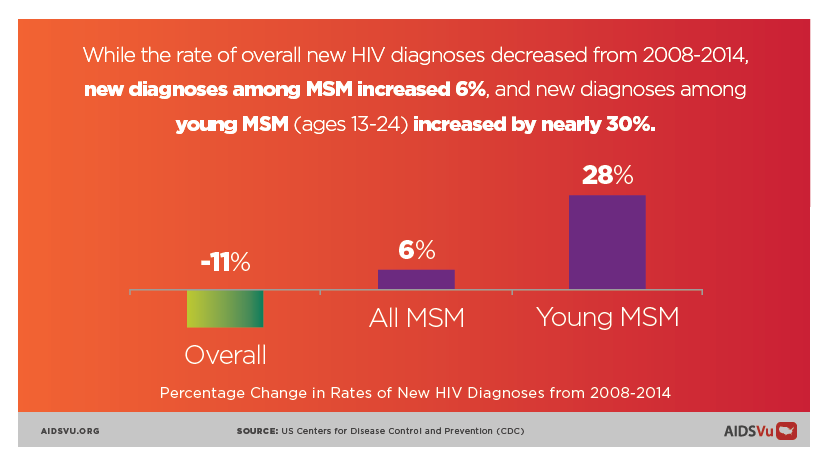 Estimated New HIV Diagnoses among the Most-Affected Subpopulations, 2014—United States